Register for "Voices for Dignity" here!
Download Voices for Dignity – the book – hard copies will be available at the Sing Along Evening
or can be ordered for €15 (covering print and postage for Ireland) via e-mail committee@17october.ie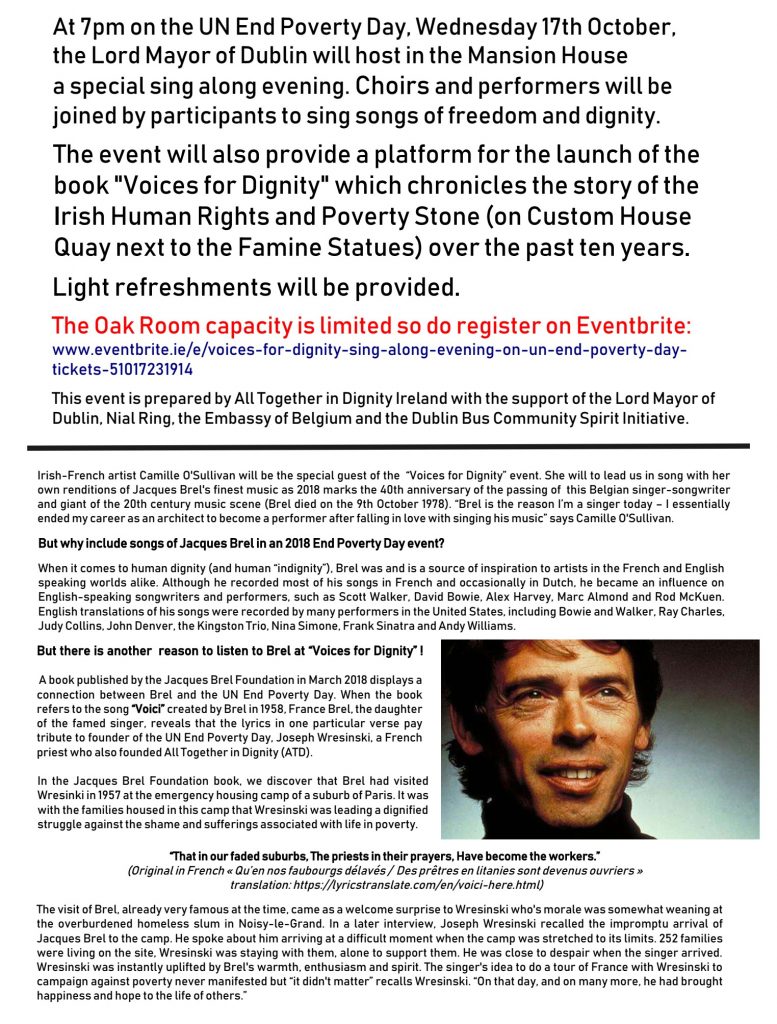 "Voices for Dignity" is an event, a book and also a 12 minutes video including images of the annual community gathering at the Dublin Human Rights and Poverty Stone unveiled on the 17 October 2008 on UN End Poverty Day. The video was prepared by a volunteer of ATD Ireland, Coraline Guyot, in spring 2018 ahead of the 10th anniversary of the unveiling of the Dublin Stone.