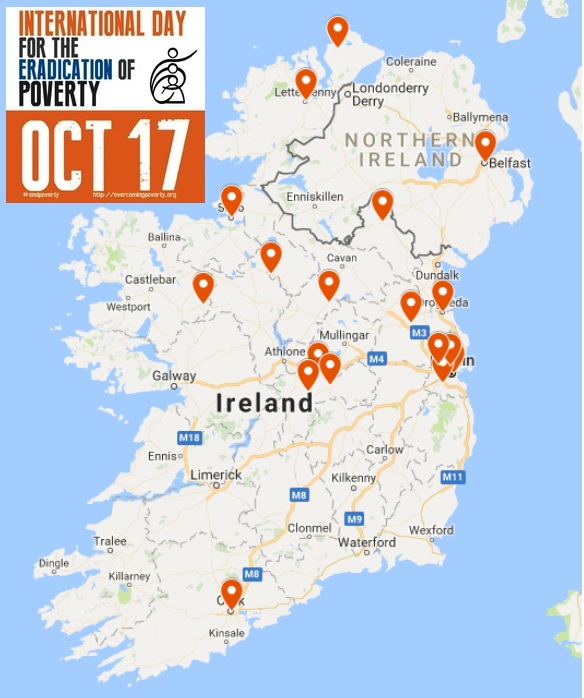 Below we present some posters
announcing various events across the country!

From Friday 6th October to Wednesday 18th October
30 End Poverty Quotes on Custom House Quay
Friday 6th October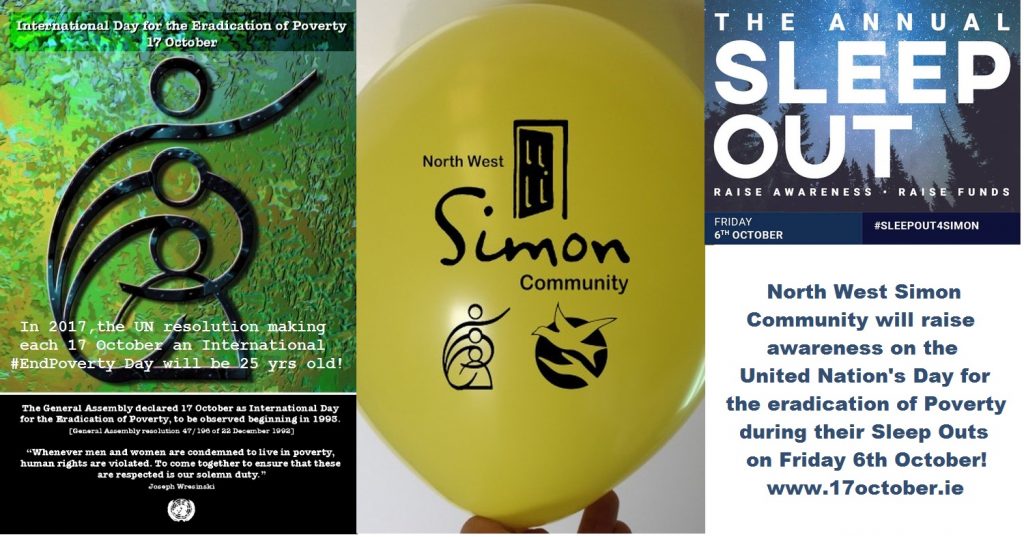 Monday 9th October

Tuesday 10th October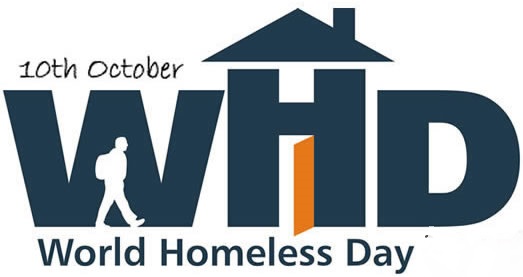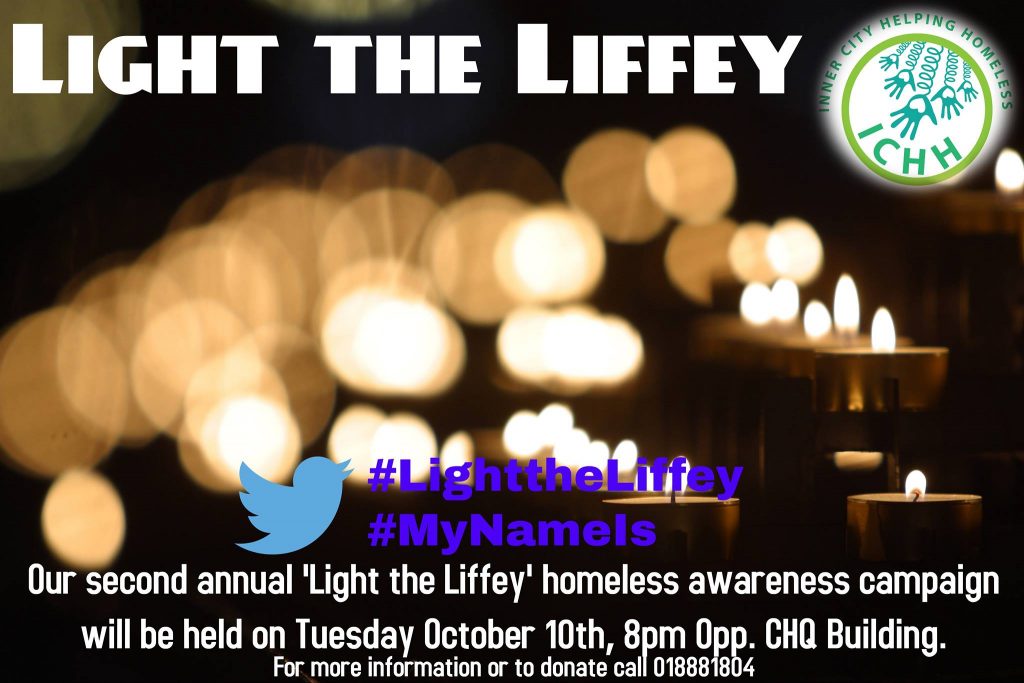 Wednesday 11th October
Budget 2018 Analysis and Response Webinar – 11am
Social Justice Ireland will livestream the launch of our Analysis and Response to Budget 2018
on Wednesday 11th October at 11am. Tune in on Wednesday at 11am for the livestream to get beyond
the spin and see who wins and who loses in Budget 2018.
******

Saturday 14th October
The Wresinski Legacy Workshop during Dublin's Open House at the French Residence
Saturday 14th and Sunday 15th October
An Irish Delegation attends the  "Stop Poverty Village" event in Paris (place of 1st End Poverty Day Gathering)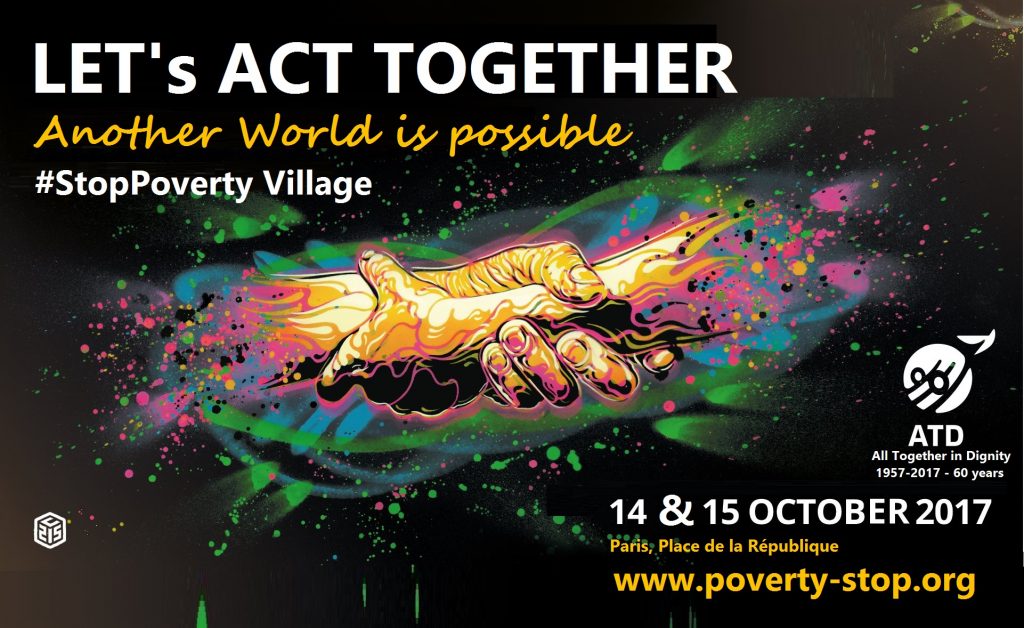 Monday 16th October – One day to go!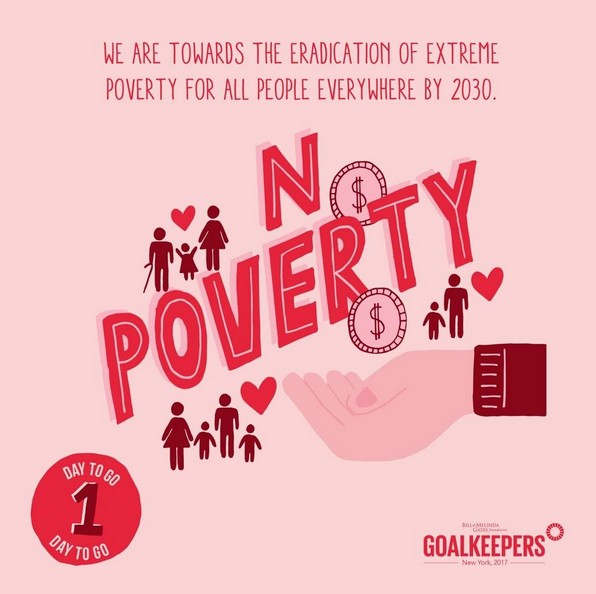 Launch by Inclusion Ireland of
Poverty and Disability: An easy to read guide to economic inequality and the cost of disability
Monday, 16 October 2017 from 13:45 to 15:45 – Dublin 1, County Dublin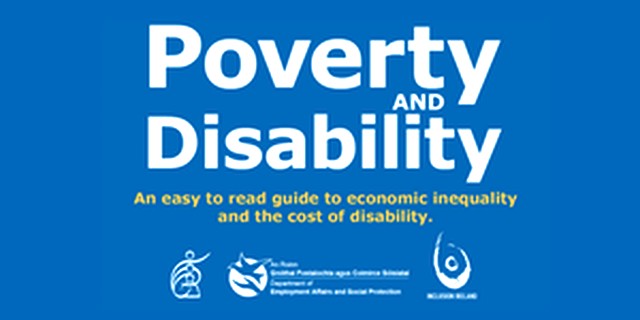 Also on Monday 16th October: launch of the "Stand Up, Speak Out, Sing Loud" series of 3 major events!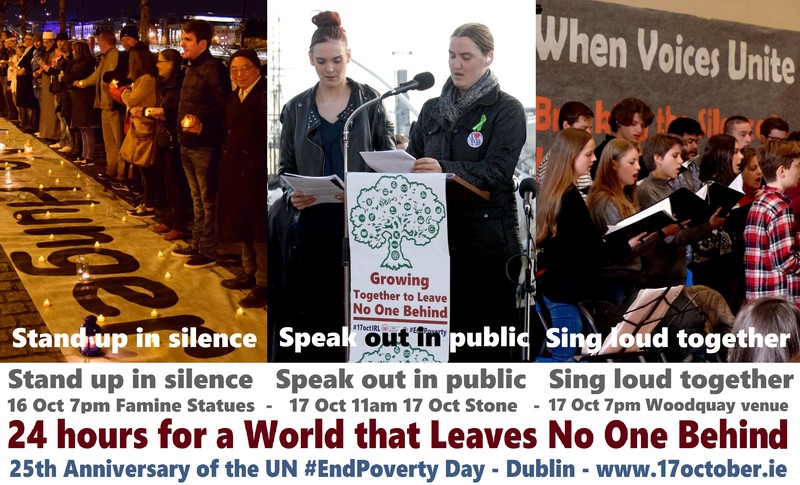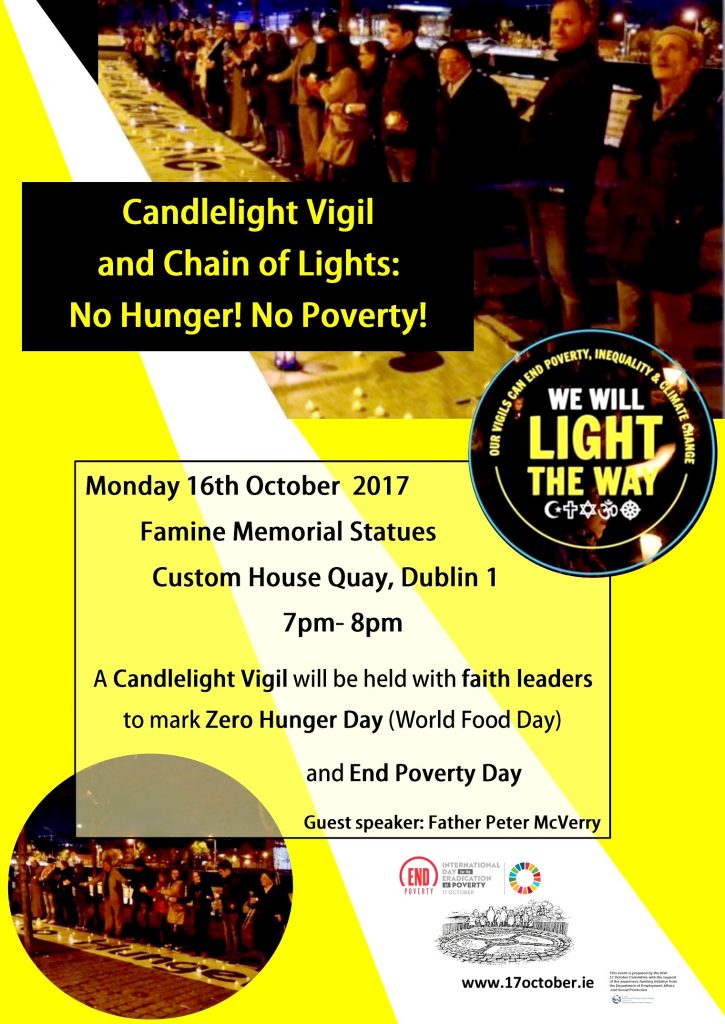 Tuesday 17th October
24h live coverage of events worldwide
on the special www.poverty-stop.org web-tv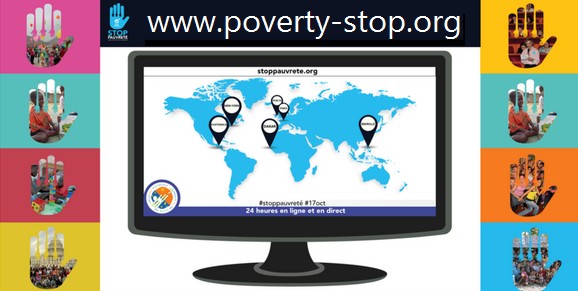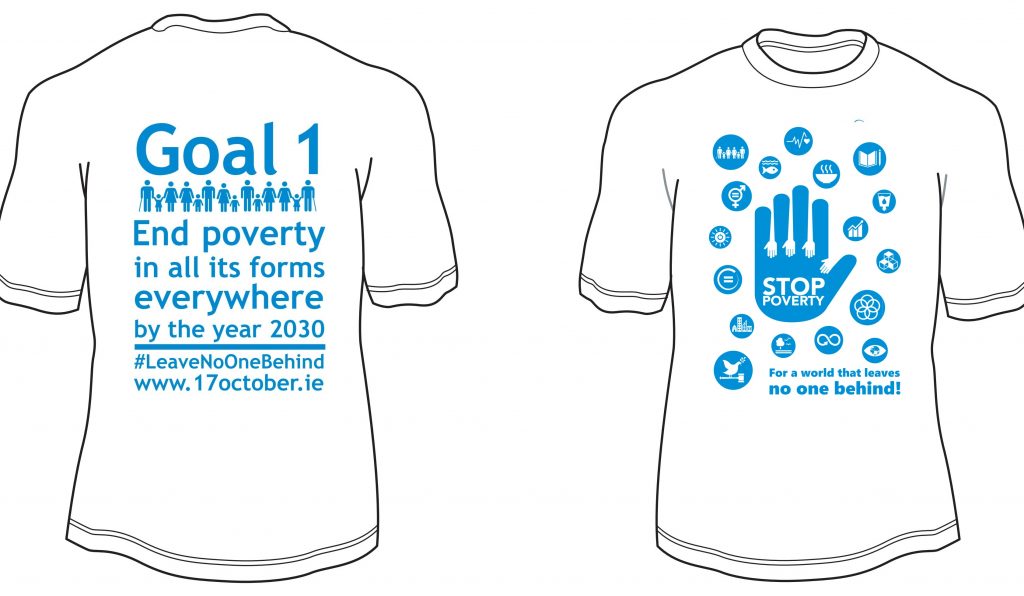 National event at the 17 October Stone in Dublin 1
with an invitation to people across Ireland to sing as One!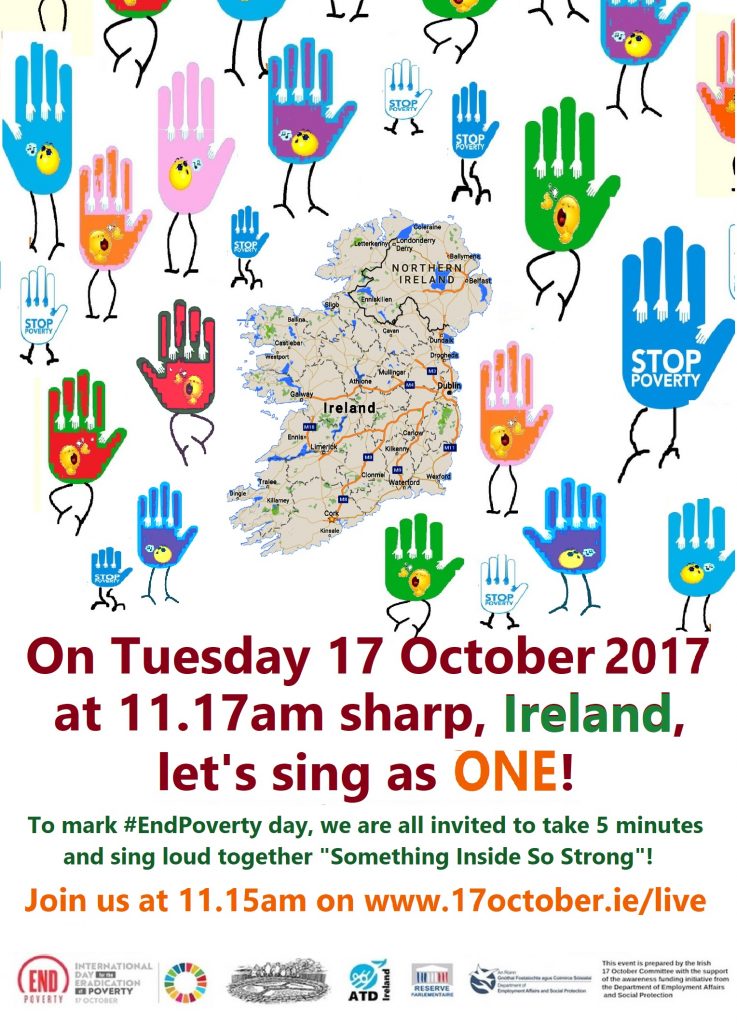 In Brussels for the Irish MEPs
and all Irish people in Brussels!
(Registration here)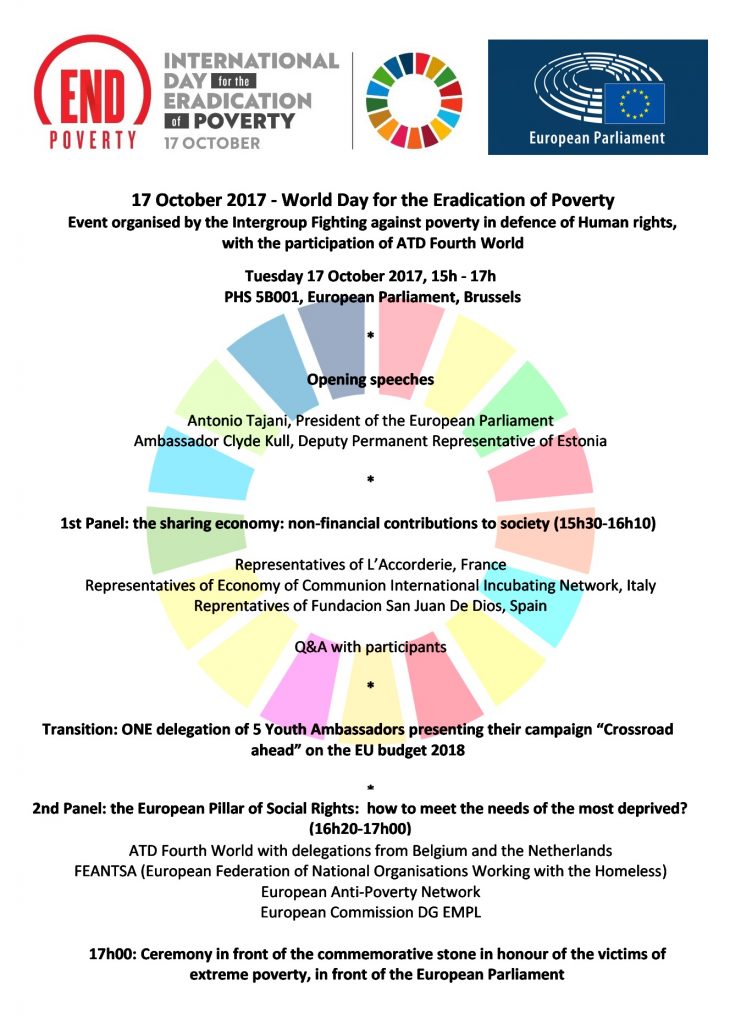 In Strasbourg for the Irish delegates at the Council of Europe
and all Irish people in Strasbourg!
(Registration here)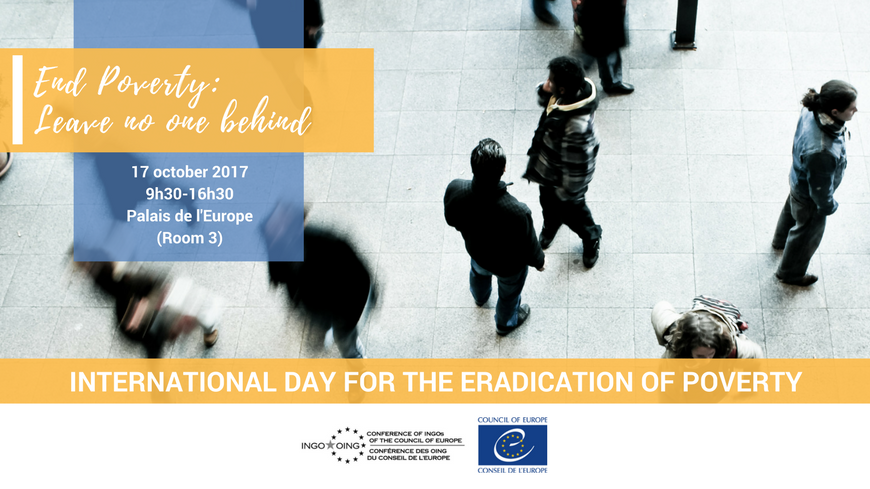 And in Glagow on the 17th too!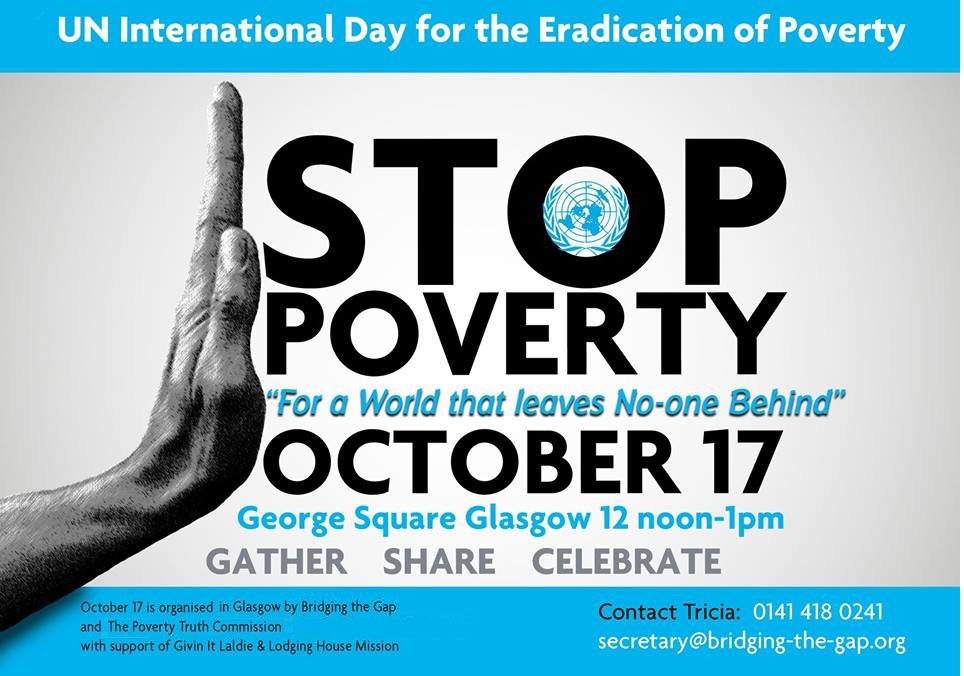 Back in Dublin, an event not to be missed!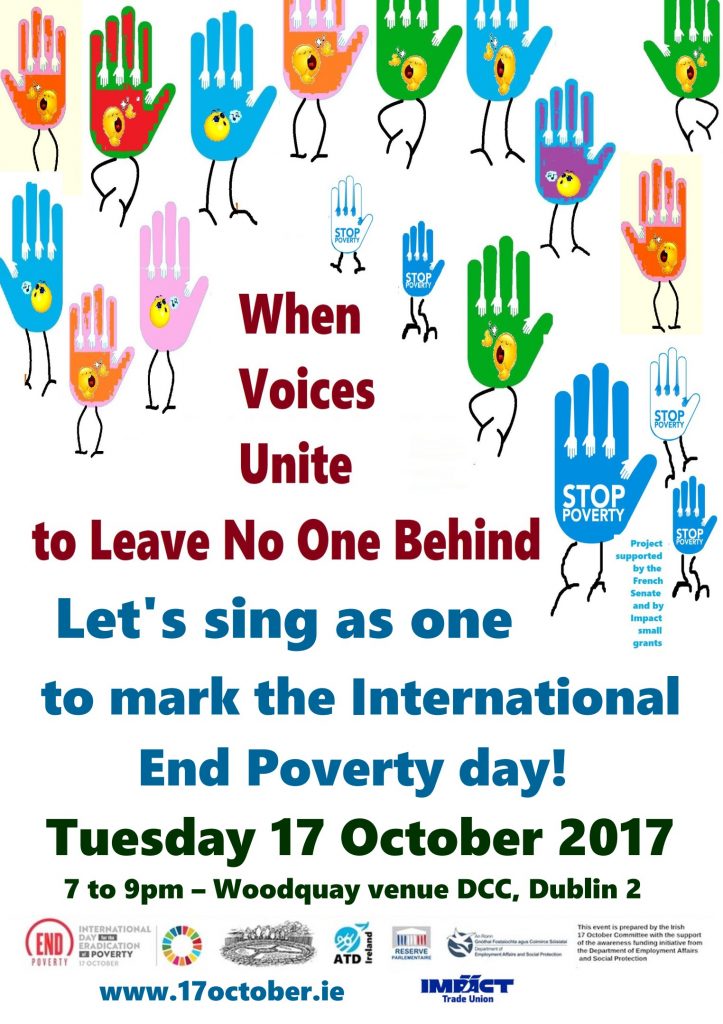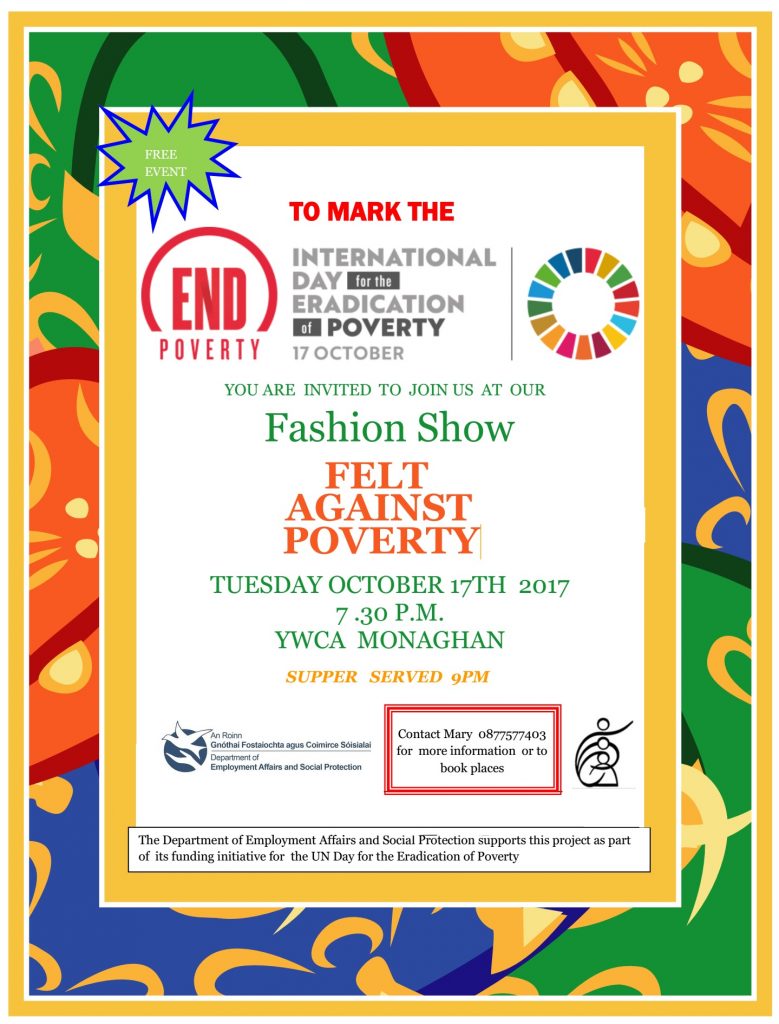 Invitation here
In New York for the Irish delegates at the UN
and all Irish people in the Big Apple!
(Registration here)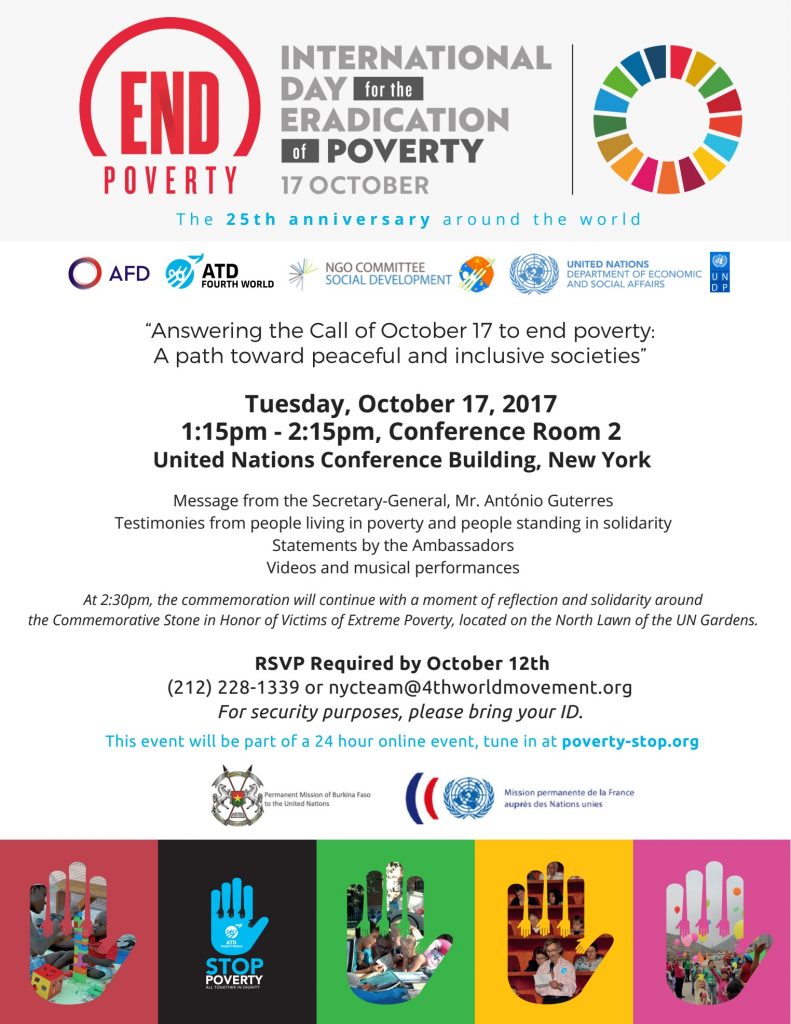 Also at the UN in New York, an exceptional meeting will take place between a delegation of people living in poverty
and people standing in solidarity, from 4 continents, and high-ranking UN officials.
Antonio Guterres, the UN Secretary General, is due to participate.
Seamus Neville from Ireland will be part of the delegation and will present the Call to Action of the Stop Poverty campaign,
signed by thousands of people across the world, and will convey to the UN the expectation of families living
in extreme poverty to be recognised as major partners in its pursuit of justice and peace.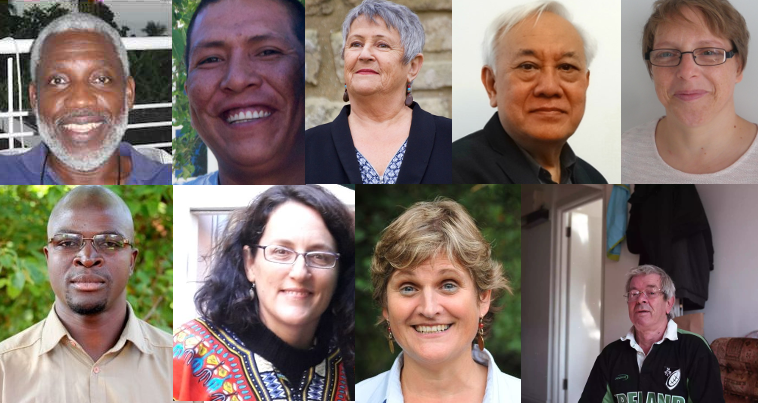 Thursday 19th October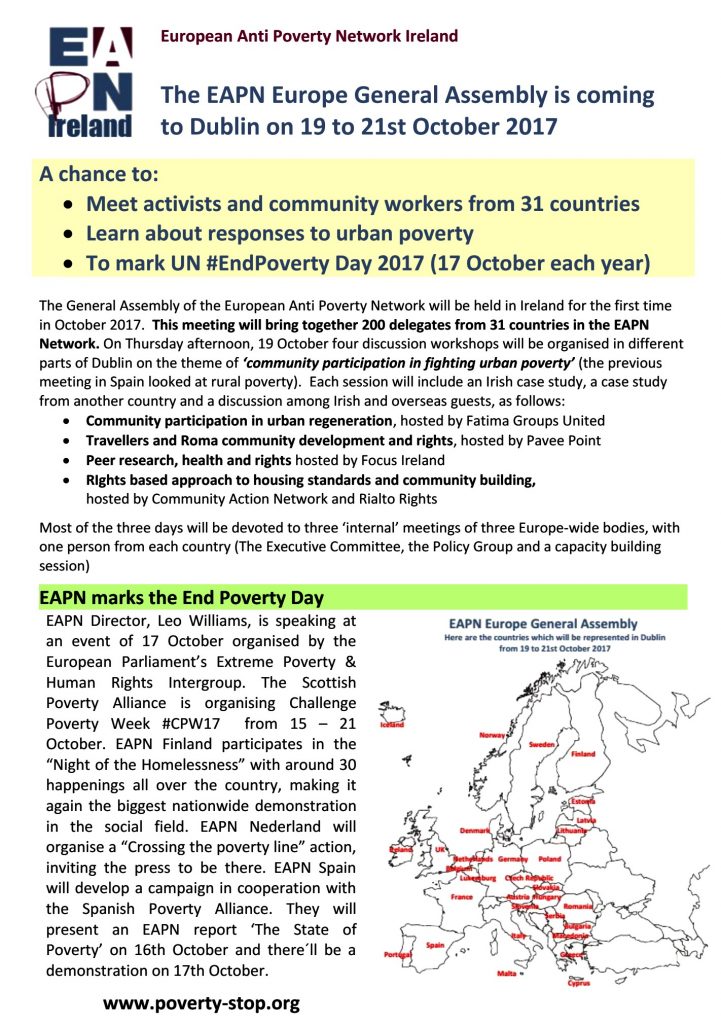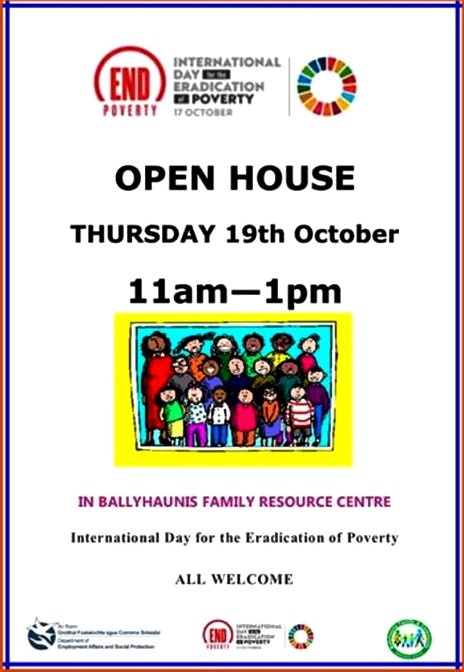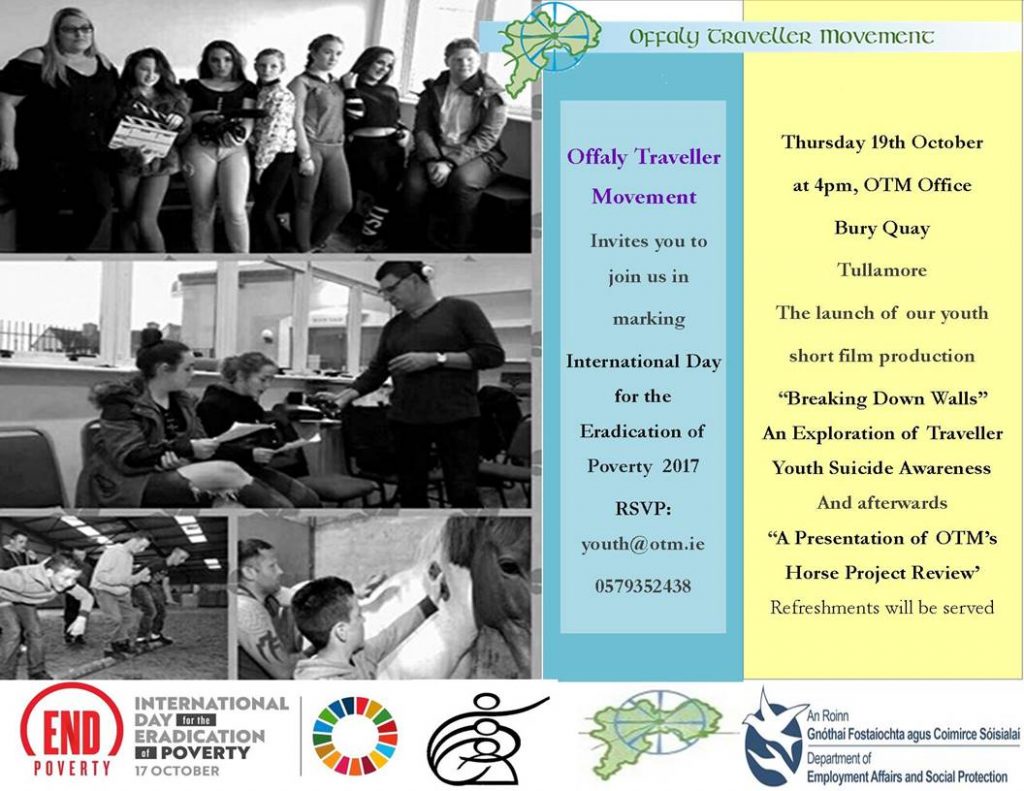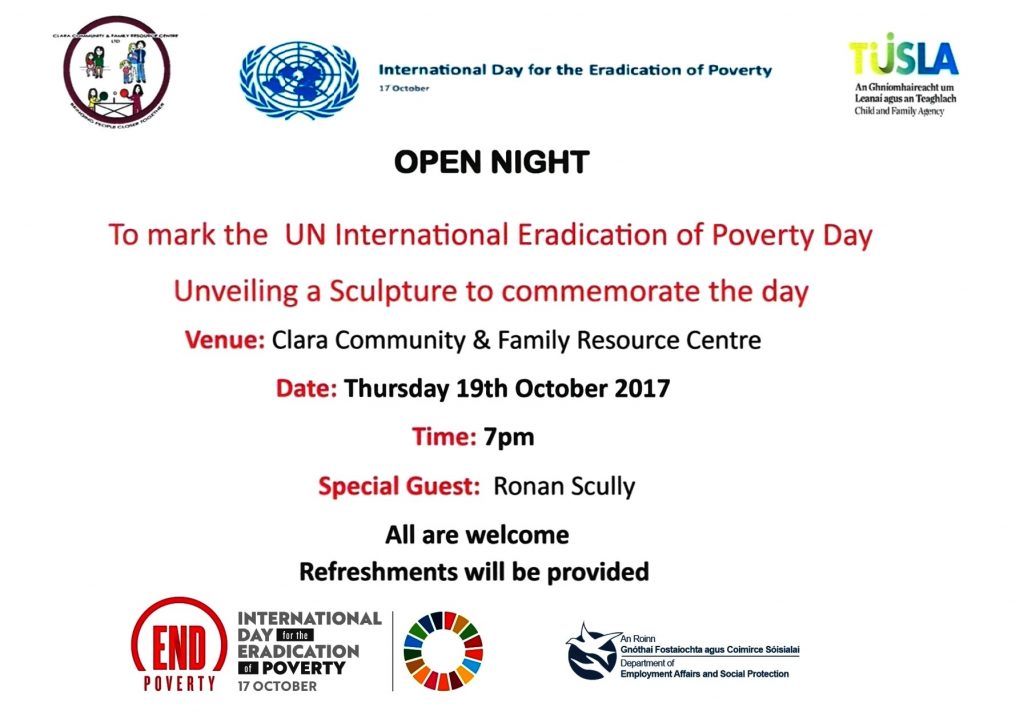 Saturtay 21st October
During the Dublin Human Rights Festival, the 17 October Committee will promote
the UN Guiding Principles on Extreme Poverty and Human Rights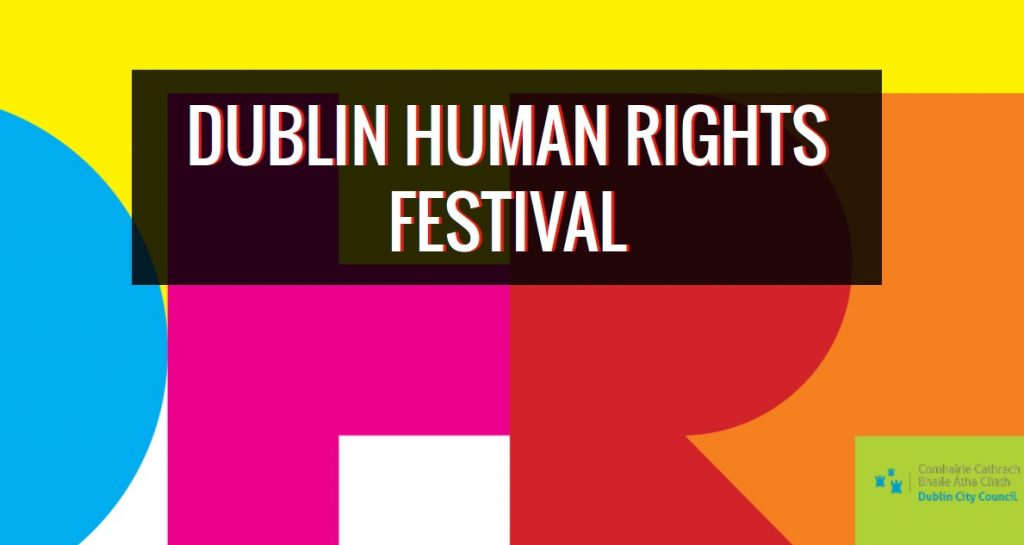 Monday 23rd October