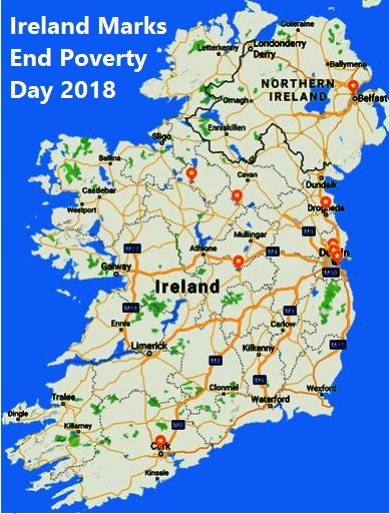 At least 20 events in Ireland and abroad will involve Irish citizens in the observance of the United Nations' International Day of the Eradication of Poverty in 2018!
2018 is a very special year as we celebrate the legacy of many social justice and anti-poverty activists such as Nelson Mandela, Martin Luther King or Joseph Wresinski!
It is also the year when the International Community marks the 70th anniversary of the Universal Declaration of Human Rights (10 December 2018).
In Dublin, the Lord Mayor of Dublin and the Irish 17 October Committee will celebrate the 10th anniversary of the Human Rights and Poverty Stone!
And nationwide teachers and students will prepare #WishingStones to "add their stone" to the Dublin 17 October Stone!