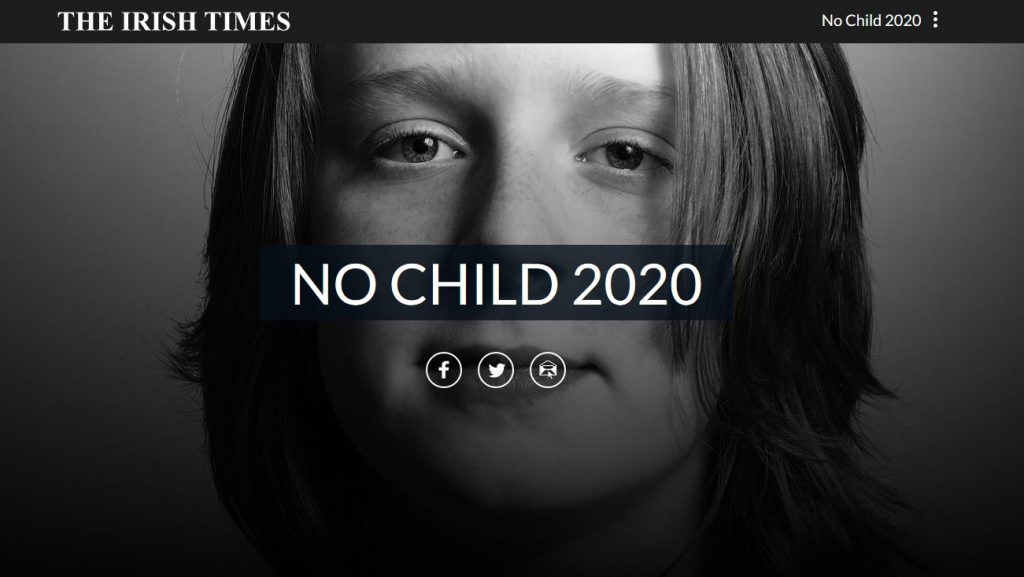 No Child 2020 is a initiative by The Irish Times, launched on the days when Ireland marked the 100th anniversary of the the text of the Democratic Programme. No Child 2020 will provide a sustained focus on child welfare and children's issues over the coming year.
Inspired by the Democratic Programme issued by the first Dáil a century ago, we explore the problems facing children in Ireland today and offer solutions that would make this a better country to be a child. For updates on a related campaign from the Children's Rights Alliance, see here
"It shall be the first duty of the Government of the Republic to make provision for the physical, mental and spiritual well-being of the children, to secure that no child shall suffer hunger or cold from lack of food, clothing, or shelter, but that all shall be provided with the means and facilities requisite for their proper education and training as Citizens of a Free and Gaelic Ireland."
On January 21st, 1919, the first democratically elected Irish parliament declared a republic and then defined what it meant. The Democratic Programme adopted that day contained a radical idea: the new republic would be judged by its ability to do right by its children.
The pledge boils down to five basic rights that no child should go without. They are:
Food – no child should be hungry
Shelter – no child should be homeless
Health – no child should be without timely, affordable healthcare
Education – no child should be blocked from having an education
Participation – no child should be excluded from society
On the centenary of that first meeting of Dáil Éireann, No Child 2020 – a title that echoes the text of the Democratic Programme – aims to provide a sustained journalistic focus on child poverty in all its dimensions, and to help create a sense of possibility around its eradication.