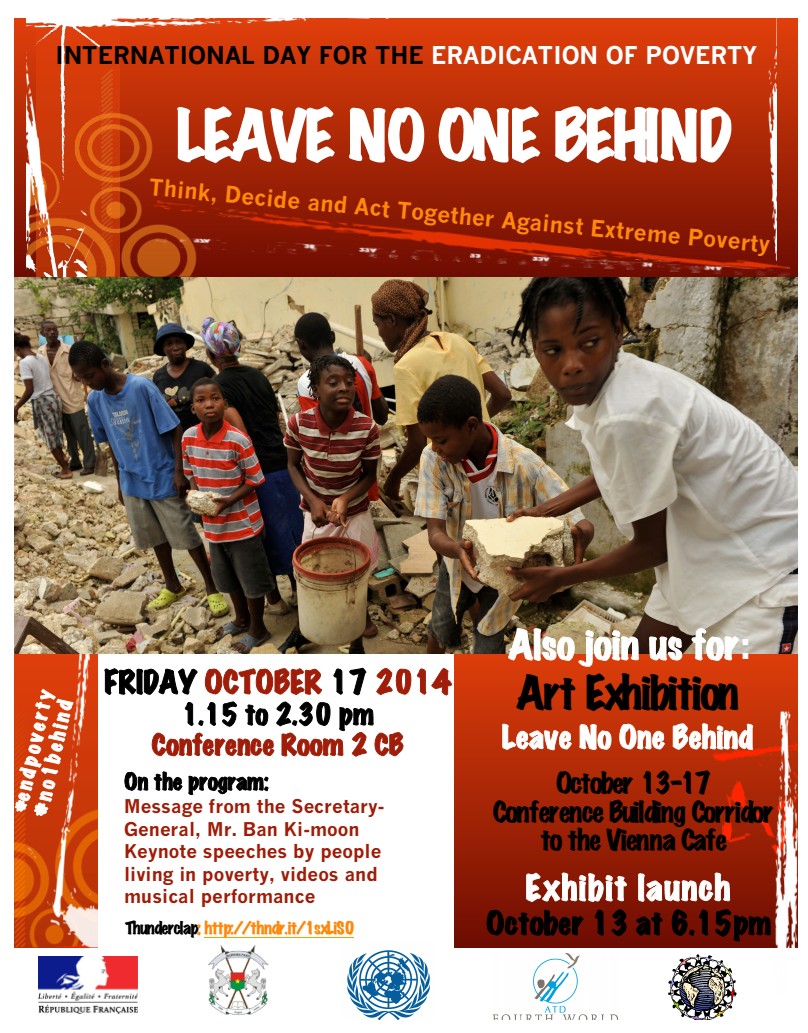 The 2014 Commemoration of the International Day for the Eradication of Poverty (IDEP) will be held on Friday, 17 October at United Nations Headquarters in New York, focusing on the theme :
"Leave no one behind: think, decide and act together against extreme poverty"
This year's event is organized in partnership with the International Movement ATD Fourth World, the NGO Sub-committee for the Eradication of Poverty and the United Nations Department of Economic and Social Affairs, supported by the Missions of France and Burkina Faso to the United Nations.
The commemoration will include a message from the Secretary-General Mr. Ban Ki-moon, keynote speeches, including from people living in poverty. Also featured will be a musical performance and an art exhibition "Leave No One Behind".
As one of many initiatives taking place on the International Day, a ten-part exhibition of collective artwork by people living in poverty will be mounted on the premises of the United Nations Headquarters in New York. Each collection shows how the human act of creation—whether by rousing strength and hope, or bestowing a peaceful calm–helps people to hold their heads high, to come together in dignity, and to leave no one behind.