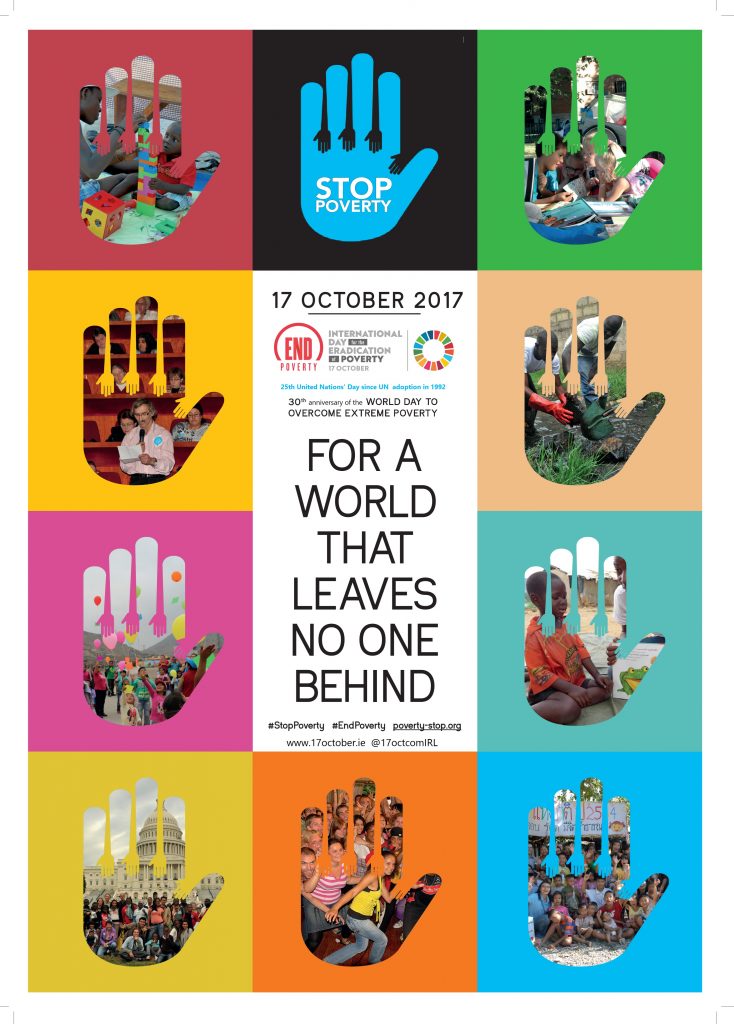 The Irish 17 October Committee and ATD as one of its members are looking for volunteers to support the preparation of the next UN Day for Eradication of Poverty Gathering on Custom House Quay in Dublin (Tuesday 17 October 2017 at 11am).
You want to support the events marking the next UN Day for the Eradication of Poverty, Tuesday 17 October?
You are interested to discover the history of this UN Day and its impacts worldwide?
You would like to know more about how people experiencing severe and chronic poverty can act as experts and have their say in policies for a just and sustainable world?
Contact us if you plan to attend or if you want to volunteer!
Write to committee@17october.ie  or contact Pierre at 089 440 15 23
The year 2017 represents a pivotal year for the United Nations' Day for the Eradication of Poverty. It's the 25th UN Day since its adoption in December 1992 and the 30th anniversary of the Human Rights rally in France which initiated the Day.
17 October 2017 is also the 2nd UN Day celebrated in the new development framework replacing the Millennium Development Goals and adopted at the UN in September 2015. The main goal of this framework is to "Eradicate Poverty in All its Form, Everywhere, by 2030."
The new Sustainable Development Goals (or Global Goals) of this 2030 Agenda emphasise the need for change and transformation in our societies and economies so that we can end poverty while protecting our environment, ensuring peace and realising human rights.
This transition towards inclusive and shared prosperity, while protecting the planet, can only be realized when no one is left behind.
For more information visit www.un.org/sustainabledevelopment.