Addressing the issue: 756,591 people are living in poverty in Ireland, according to figures released by the CSO in August 2014.
Skirting the issues: 220,411 children (18.8%) still live in a poverty; 7.7% of people are living in consistent poverty; that's up 83% on the 2008 figures.
The shirt off my back: the poorest 10% households in Ireland pay out just over 30% of their income in taxes, mostly in the form of indirect taxes; that is a larger share of their income than paid out by the richest 10%; 16% of adults living in poverty in Ireland have a job.
The seat of my pants: Dublin rents have risen by 11% this year alone; bus fares are up over 46% since 2008; the cost of sending children for education has risen by 12% (primary), 15% (secondary) and 51% (third level) during the same time frame; basic food stuffs have risen too with sugar (+33%), flour (+23%), butter (+11%), breakfast cereals (+13%) and beef (+7%).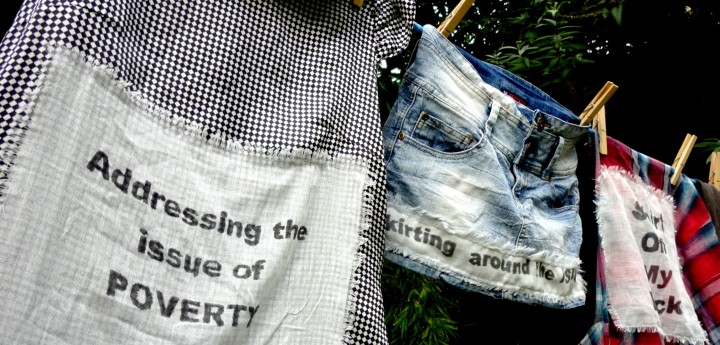 Going short: Funding for local and community development has fallen by 43.3% from 2008-2014; funding for initiatives coping with drugs have fallen by 37%; by the end of 2015 it is estimated that 31% of the community and voluntary organisations workforce will be gone (that's more than 16,000 locally based jobs).
No Support: Women have been hit hardest over the past six years. The Women's Council note that "the casualisation of work – the move to zero-hour contracts and more part-time work – has disproportionately affected women, as have cuts to public services, community projects and domestic violence services".
Free medication me arse: Medicine costs are higher here than in the UK; prescription charge is now €2.50 per item to a total cost of €25 per person or family.
Céad míle fáilte: Our welcome to people from other countries is far from generous. Asylum seekers get bed and board and receive €19.10 per week, with each child getting €9.60; more than 4,000 people are caught in this bind until decisions are made about their future. Tariq tells his story in Community Platform's 'Now you see us', "…I'm not sleeping. My wife is not sleeping. All the time sitting in the sitting room and thinking, what do I do? Where am I going? I don't have money. I'm patient, my wife is patient, my daughters too who were born in this country. My family are scared all the time. I'm scared all the time. I don't have other family in this country".
Night Cap: We drink and use drugs more when times are hard. The drug-induced mortality rate among adults (aged 15–64) was 70.5 deaths per million in 2011, more than four times the 2012 European average; 88 deaths per month can be directly attributable to alcohol; every night, 2000 hospital beds are being used for people with alcohol-related issues.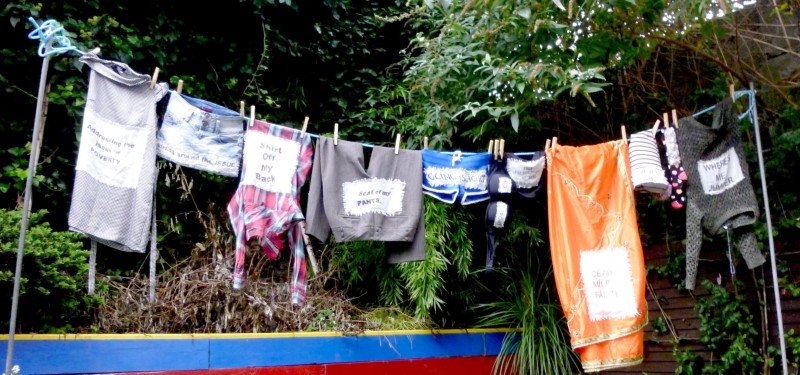 Hole in my soul: 495 people died from suicide in 2010 (the last year for which there are figures). Ireland ranks 4th highest in European suicide rates among young people, with young men (20-24) being most at risk; 42% of those who took their own lives in 2010 – the latest year covered by CSO stats – were aged under 40.
Where's me jumper?: It's winter and since 2008 electricity has had a price increase of 31% and gas has increased by 27%; home heating oil has increased by at least 18% (figure from 2012).
And that's not to mention the cost of the water to wash the clothes.
Leaflet to download here