The International Committee for October 17 meets in Dublin from the 12th to 16th May 2014.
This is the Committee's fifth meeting to promote and support the observance of the World Day for Overcoming Extreme Poverty, observed on October 17th each year, recognized as the International Day for the Eradication of Poverty by the United Nations.
Day 1 – 12th May 2014

Around 50 people gather at the welcoming evening in Manresa House, Dublin.

In a written message, President Michael D. Higgins welcomes the International Committee. President Higgins writes: "The role of your committee in raising awareness of the fight against poverty, and of our responsibility stand in solidarity with the world's poor, is a vital one – and one for which I thank and commend you."
Full message from the President of Ireland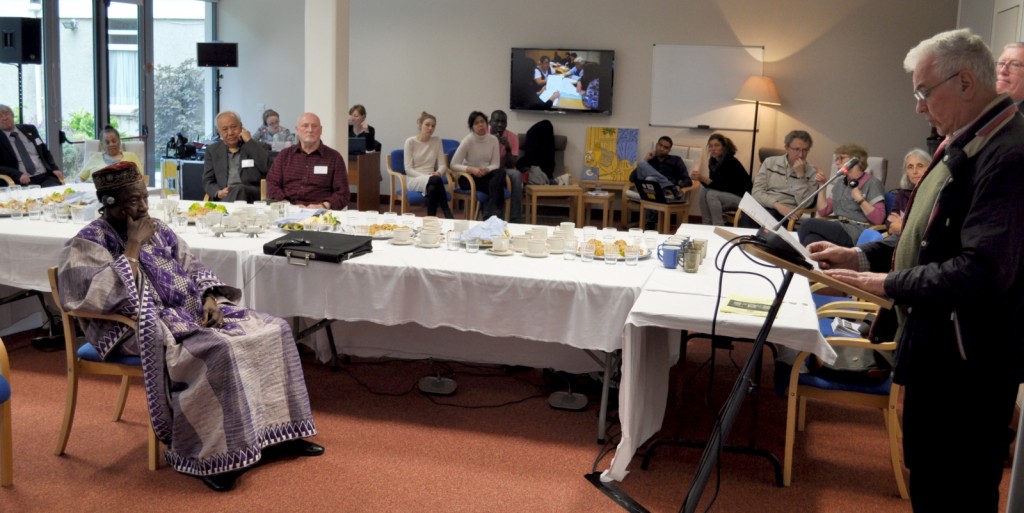 Peter McVerry read the welcoming message from Oisín Quinn, Lord Mayor of Dublin: "October 17 should show how each and every day of the year we can strive to implement public policy so as to ensure that all can participate meaningfully in society.   That there is equality of opportunity, and that  there is an environment which ensures that everyone's basic human rights, especially those whose lives are most difficult, are recognised and respected.
Your visit, Mr. President and fellow members of the International Committee, provides a unique opportunity for this call to be heard over the coming days as you participate in your busy programme of meetings and events.
I wish you every success in your deliberations and encounters during your visit and assure you, on behalf of the people of Dublin, of our continued commitment to and support for the October 17 International Day for the Eradication of Poverty in the future."
Full message from the Lord Mayor of Dublin