In the follow-up of the Dublin meeting of International Committee for the UN Day for the Eradication of Poverty, 4 new members have joined this Committee.
On 17 October 2014, the Irish Committee for the UN Day for the Eradication of Poverty was proud to announce that Belinda Nugent, from Ireland had joined the International Committee (IC17).
Since 17 October, the appointment of three more members took place. This IC17 was established in 2008 to promote and support the observance of 17 October recognised as the International Day for the Eradication of Poverty by the United Nations.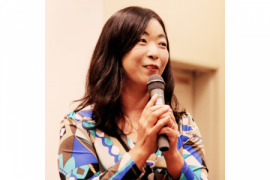 In February, Donald Lee, President of IC17, announced the appointment of Ms. Kazuko Ito saying "Ms Ito's commitment to human rights, particularly in the Asian region where many people are suffering from serious human rights abuses, has been impressive. Her work with Human Rights Now has highlighted human rights abuses and enabled victims of abuse to have their voices heard. Her vast experience, expertise and commitment to human rights will strengthen the Committee's capacity to promote the spirit of October 17."
As a practicing human rights lawyer, based in Japan, Kazuko Ito specializes in women's and children's rights, and death penalty issues. She serves as a member of UN Women's Asia and Pacific Civil Society Advisory Group, and the gender equality committee of the Japan Federation of Bar Associations.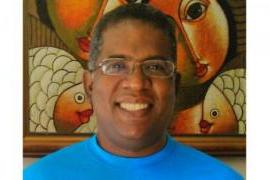 Last November 2014, Father Mario Serrano accepted also to be on the Committee. He has demonstrated his commitment to defend the human rights of people living in poverty, particularly through his key role in advocating for policies to reduce poverty and promote social justice in Haiti and the Dominican Republic.
Fr. Serrano, who was born in the Dominican Republic, and currently serves as the National Director for Jesuit Social Ministries in the Dominican Republic. He plays a key role in defending the rights of Haitian migrants and native-born Dominicans, many of whom are of Haitian descent, who have been rendered Stateless due to a recent court ruling. After the earthquake in 2010 that devastated much of Haiti, Mario was on the ground in Haiti and in the Dominican Republic, coordinating relief efforts of local and international aid groups.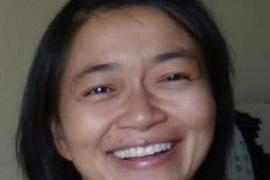 In October 2014, at the same time as Belinda Nugent, Ms. Aye Aye Win accepted to join the International Committee for October 17. Through her work at "Dignity International", which she helped to establish in 1999, she has defended the human rights of people in poverty, amplified their voices, and raised the visibility of their faces and struggles to the international level. Her experience, expertise and commitment to human rights, dignity and social justice will strengthen the human rights work of the Committee.
Ms. Aye Aye Win is originally from Myanmar and now resides with her family in Strasbourg, France.  She is a co-founder and former co-director of Dignity International where she provided strategic vision, as well as programme and organisational leadership.
These 3 new members are joining, with Belinda Nugent, the other members listed below:
President:
Mr. Donald Lee (Australia) Former senior economist with the United Nations
Members:
Ms. Gemma Adaba (Trinidad and Tobago) International Consultant
Ms. Huguette Bossot-Redegeld (France) Long-term full-time volunteer ATD International
Ms. Delloula Djamila Bouguessa (France) Volunteer in ATD France
H.E. Mr. Boutros Boutros-Ghali (Egypt) 6th Secretary-General of the United Nations
Mr. Antoine Corgier (France) Volunteer in ATD France
Ms. Kazuko Ito (Japan), Lawyer , Secretary General of "Human Rights Now"
H.E. Mr. Jean-Marc de La Sablière (France) Former Ambassador of France
Ms. Nina Lim-Yuson (Philippines) CEO and President of the Museo Pambata in Manila
Ms. Belinda Nugent (Ireland) Aftercare Worker in the SAOL Project
Mr. Titinga Pacéré, Esq. (Burkina Faso) Lawyer, writer and poet
Ms. Isabelle Pypaert-Perrin (Belgium) Long-term full-time volunteer ATD International
Mr. Jacques Petidor (Haiti) Educator, Ministry of Education, Haiti
H.E. Mr. José Ramos-Horta (Timor-Leste) Nobel Peace Prize Laureate, 1996 , former President of Timor-Leste (2007–2012);
Fr. Mario Serrano (Dominican Republic), National Director for Jesuit Social Ministries in the Dominican Republic
Ms Jean Stallings (United States of America) Volunteer in ATD USA
Ms Aye Aye Win (Myanmar) Co-founder and former co-director of "Dignity International"
Prof. Yozo Yokota (Japan) Faculty of Law, Chuo University, Tokyo
Honorary Members:
H.E. Mr. Javier Pérez de Cuéllar (Peru) 5th Secretary-General of the United Nations
H.E. Mr. Cassam Uteem (Republic of Mauritius) Current President of ATD International, Former President of Mauritius (1992-2002)