The Polish Cultural Night is an event of the PolskaÉire 2015 festival and is hosted by SIPTU.
This event will start at 6pm with public discussion and recognition of the migration experience of Polish workers who have come to Ireland in search of work and a better life for their families, with special speakers such as: Aodhán Ó Ríordáin TD, Minister of State for New Communities, Culture and Equity, Polish Ambassador, Ryszard Sarkowicz, Dr Niamh Nestor USD, Jack O'Connor SIPTU General President and Anna Wianowska SIPTU.
Alongside with the seminar a Polish Cultural Night will have a special appearance from "Supertonic Orchestra", Polish folk dance group "Koniczyna" and Childrens' Choir " Wspólna Wyspa". The Festival will also provide opportunity to purchase Polish Cousin and greatly admire two exhibitions: "Thank you Ireland" multimedia photo exhibition and a "Polish Scouting Association in Ireland".
Members of the Irish 17 October Committee will attend the event and promote the link between Poland and Ireland at the occasion of the UN Day for Eradication of Poverty, each 17 October.
The Human Rights and Poverty Stone in Kielce (Poland)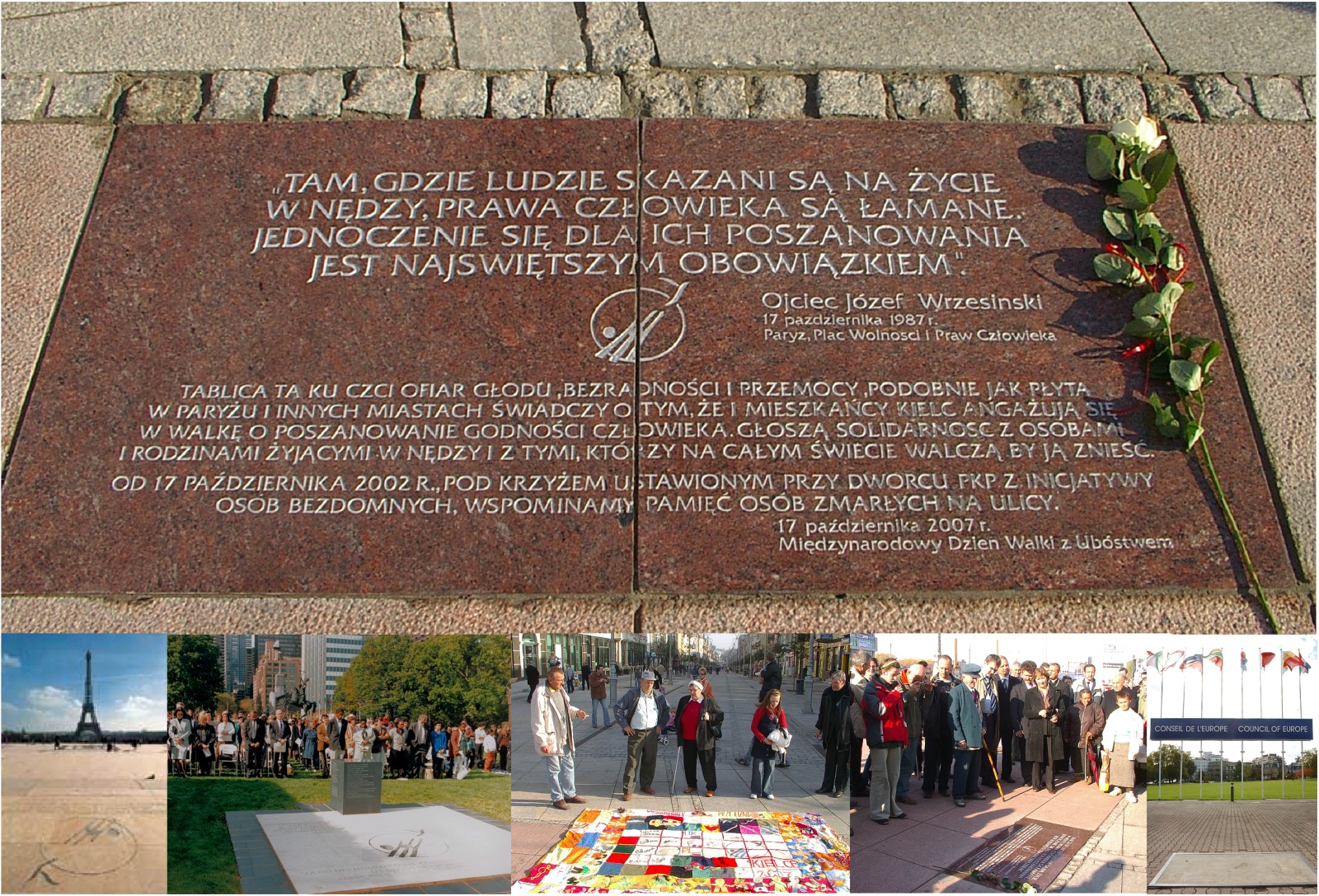 Tickets are free of charge (!!!) but they have to be ordered here!

The Supertonic Orchestra was founded in 2010 by Przemyslaw Lozowski, a multi-instrumentalist from Lublin, Poland and based in Dublin. Lozowski has gathered a group of musicians from different musical backgrounds, sharing the same vision to bring Polish traditional songs to the Irish audience. Lozowski and The Supertonic Orchestra find inspiration in the melodies, poems and dances created by the communities who were living in Poland between XVI and XVIII century. At a time when Europe was tormented by religious persecutions, Poland has offered refuge to many ethnic and religious groups. Hasidic and Ashkenazi Jews, Germans, Ukrainians, Gypsies and others could there thrive, preserve their culture and ultimately cross-pollinate with the native peoples, particularly the minorities on the Carpathian region: Lemkos, Bojkos, Hutsuls, etc. Traditional instruments like the hurdy gurdy and the fiddle are combined with modern acoustic ones like double bass and trombone and even electric guitars.

The ensemble has developed a modern sound while retaining sensitivity to the original music. Influences from apparently distant music genres like Reggae, Jazz and Rock are an important part of the Supertonic sound and philosophy.
The Supertonic Orchestra has established itself as the most prominent Roots Folk and Klezmer ensemble in Ireland. The Orchestra has performed in many venues, festivals and cultural events across the country, never failing to attract crowds of Polish Folk connoisseurs and to surprise and captivate the uninitiated listeners. Its shows have been described as powerful, soulful, engaging and moving.