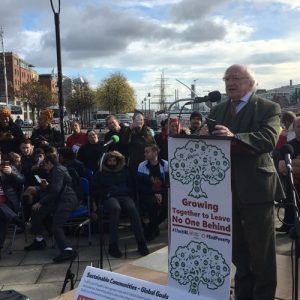 At the national End Poverty Day event organised by the Irish 17 October Committee in Dublin,
President Michael D. Higgins
spoke of the reasons why the day is being marked across the world, and of the importance of going beyond strategies that merely alleviate poverty, by resolving to eradicate poverty at its root causes.
Listen to his powerful address here!
Full text of the address here!