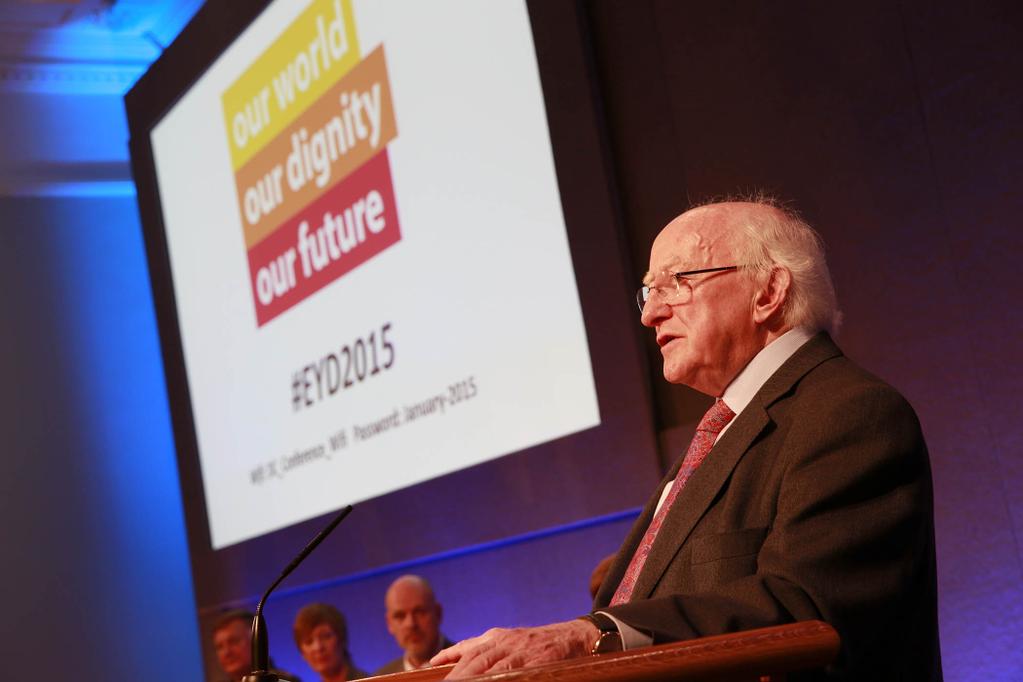 "The choices that will be made at the end of the year in relation to both agendas will have a real impact on this and future generations. Our decision-makers are presented with a unique opportunity to address the most urgent and fundamental needs of millions of people around the world, people who have the right, and seek the means, the freedom, to live their lives in dignity. And it is a task for all of us – elected representatives, NGO workers, students, activists and, simply, concerned citizens – to use whatever means we have at our disposal to ensure that the governments who represent us conduct these multilateral negotiations with real commitment and an appropriate sense of urgency.
Last week, addressing a gathering of Irish Ambassadors and Heads of Mission in this same venue, former President of Ireland Mary Robinson told them how, in her view, this year 2015 is comparable to 1945, a year of reconstruction and hope, when new institutions were designed, new texts drafted, and new declarations adopted for humanity's shared future."
From the speech by President Michael D. Higgins at the Irish Launch of the European Year of Development – Dublin Castle, Thursday, 22nd January 2015
Do read full speech here.
Follow the European Year for Development in Ireland on Facebook.