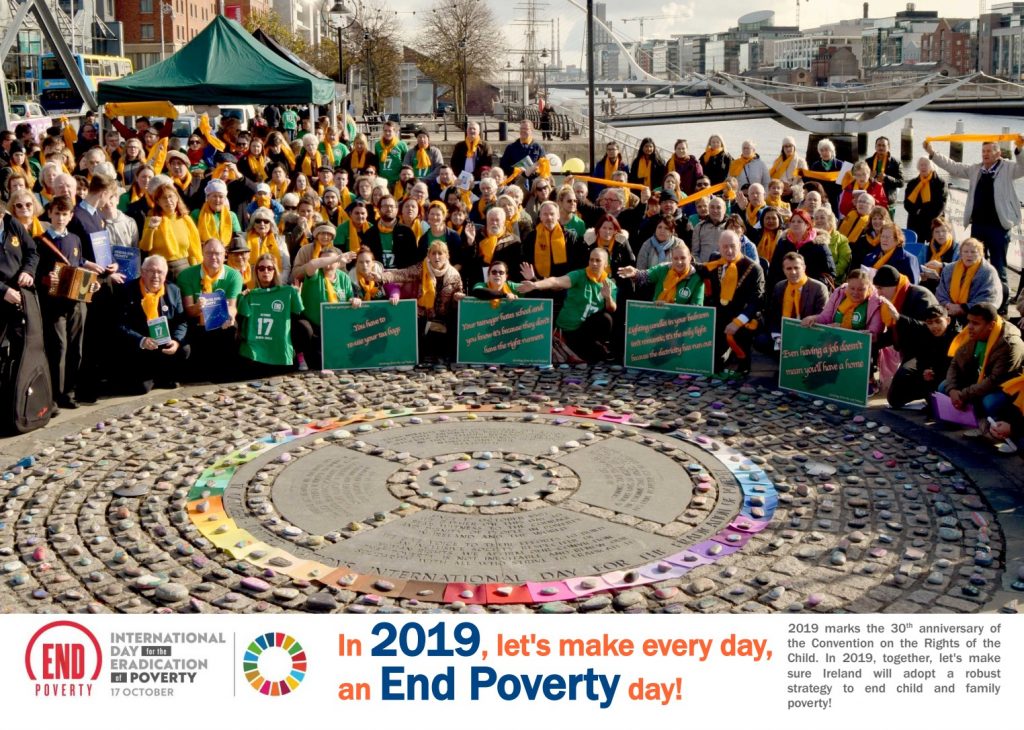 On 20th December 2018, International Human Solidarity Day, the Irish 17 October Committee will launch its 2019 #EndPoverty Calendar.
This calendar has been prepared by the Irish Committee and refers to major #EndPoverty events of 2018 with a special focus on the events of the annual UN #EndPoverty Day observed throughout the country. This calendar is also the Committee's chance to thank all the stakeholders who supported or sponsored its work.
Here, you can download a pdf version of the calendar to be launched on 20th December!
The Calendar announces many events of the year 2019, among others, the May European Elections and the 30th Anniversary of the adoption of the UN Convention of the Rights of the Child.
A limited number of copies of this calendar have been printed. The printing of this calendar has been funded by the Department of Employments affairs and Social Protection's '2018 Public Awareness Initiative' which promotes the observance of the United Nations' International Day for the Eradication of Poverty.
If you are interested to get a paper copy, contact us: committee@17october.ie